Here you will find announcements about upcoming events, lectures, workshops and other activities going on at and regarding PakAstronomers Islamabad.
KSS and PAS Collaborative Science and Astronomy Festival with Solar Observation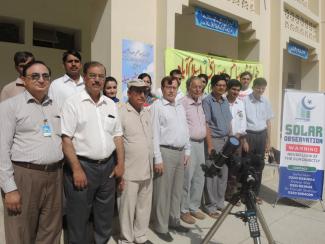 Khwarzimi Science Society and PakAstronomers Islamabad invite you to a collaborative science and astronomy festival to be held at Crescent International School and Islamabad Model School for Boys in G-10/3, Islamabad on Saturday 15 Oct 2016.
Highlights of the event include:
Scientific demonstrations

Interesting projects that you can learn to build yourself

Solar Observation
Children from all schools and their parents are invited and encouraged to attend.
Admin
Thu, 10/13/2016 - 21:35